The Coronavirus disease (COVID-19) is an infectious disease which has significantly disrupted all aspects of our lives. One area affected is post-conviction. Most state and federal courts have resorted to
partial or complete closures
. This does NOT mean you cannot pursue your post-conviction remedies. NPCP is carefully monitoring the changes in all courts and we can assist you in navigating the complex changes now in effect. Additionally, we also offer assistance with emergency release motions. Many state and federal prisons are releasing inmates based on a number of factors which keep evolving by the day. NPCP is monitoring these changes and we may be able to help you. Call us today at
702-969-7262
, email us at admin@postconviction.org or use our
webform
.
COVID-19 AND POST-CONVICTION
As a result of the COVID-19 crisis, many courts across the United States have altered their calendars dramatically. In many cases this has provided extensions of time to file post-conviction pleadings which otherwise might have been time barred or faced other procedural hurdles. In addition, the COVID-19 situation has opened up opportunities for potential early release, compassionate release and, in some cases, significant reductions in ones sentence. NPCP has noticed that these beneficial changes have been applied to a wide and diverse selection of inmates including, in several cases, those serving sentences for serious offenses. NPCP makes no promises or guarantees as to a result and it appears that many of these decisions rest within the sole discretion of the courts. Do you qualify? NPCP can research and prepare a pro se motion for presentation to the court who has jurisdiction over you and the results could be potentially beneficial to you. Contact us for more information.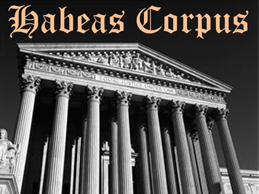 Contact us today...
Contact us today for the latest COVID-19 updates and post-conviction solutions...